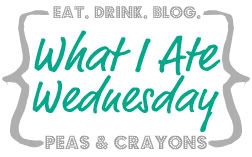 My mom is here to visit this week!! By the time this posts, my mom and I will be on a river canoeing!!!
I've been doing a lot of cooking, trying to show her the food I've been eating. And I've got to say, I think I've been making some pretty yummy stuff. I go through a lot of veggies so last Saturday we went off to two farm markets, the
Springfield Farmers' Market
and the
PNC 2nd Street Market
in Dayton.
We found lots of yummy stuff like swiss chard, carrots, beet greens, green beans, zucchini, yellow squash and fiddlehead ferns. Once the farmers' market nearest me opened I told myself I'd try something new each week. A few weeks ago I tried swiss chard and loved it. This week we went for a small handful of the fiddlehead ferns. We only got a small handful since they were $17 a pound. We also got some Chipotle Cheddar Cheese curds and a Gretna Grilling cheese. Which is like grilled cheese without the bread.
Now for the eats!
Breakfast: Fried egg with wilted spinach, yellow squash, portobello mushroom and tomato. With fruit salad on the side.
Lunch: Veggie tacos: pinto beans, squash, mushroom, onion, tomato, avocado and cilantro. With delicious green beans on the side.
Dinner: Stuffed eggplant(spinach, mushrooms and gouda). Then a swiss chard dish with golden raisins, pine nuts and onion...soooo goooood!!! I'll be posting that recipe sometime. And roasted carrots with pepper.
Since we're talking about sensible snacking I figured I'd include a bowl of cherries. Which has been sitting on the table for daytime munchies
Cooking has been a lot of fun with my mom. She's a great helper and having her around encourages me to change it up and try my veggies in new ways.
Have a great week everyone!